DVine Wine Granbury is celebrating love chocolate and wine.  Three of our favorite things see below for everything we have going on this month.  We look forward to seeing you in the winery soon.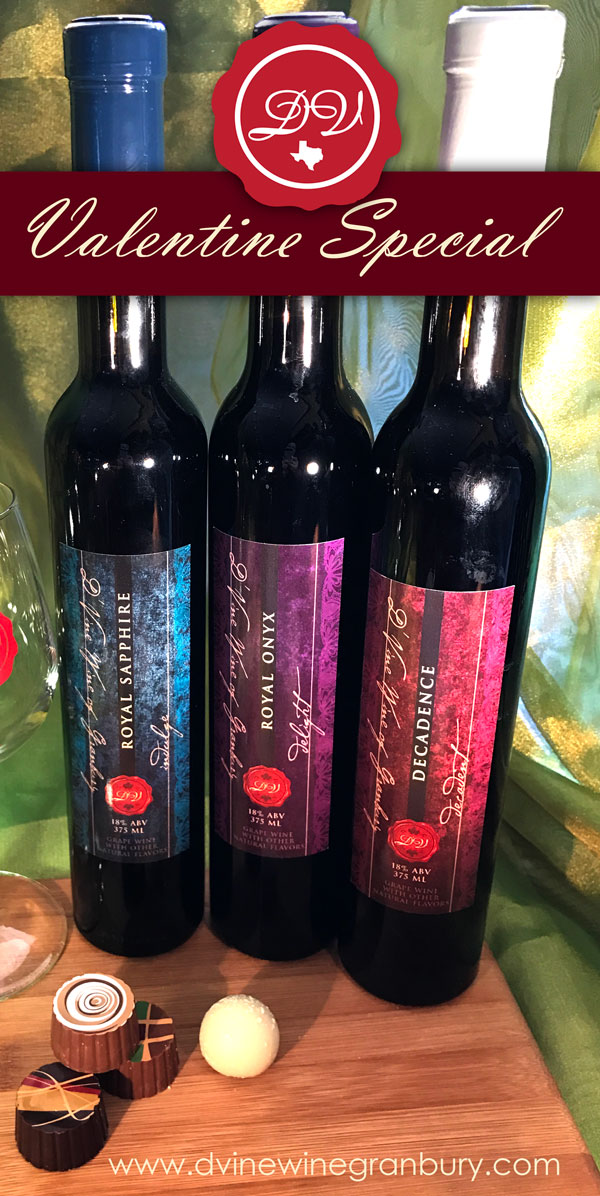 Online Valentine Special :
To celebrate love and chocolate D'Vine Wine Granbury is giving 4 Vermont Birnn Chocolate Truffles with any purchase of our port style wines.

Our Port Style Wines include:

Royal Onyx, a blackberry port 

Royal Sapphire, a chocolate cherry port  

Decadence, a chocolate raspberry port


Our Port wines are

the

perfect way to end any meal or

simply

sip as a sweet treat.
LOVE = 4 Truffles with any port Order 
More About Birnn Chocolate Truffles: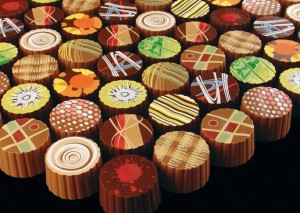 Charles "Pop" Birnn began creating chocolate confections in 1915. With his son Edwards, he grew Birnn Candy to eleven retail stores throughout New Jersey and eastern Pennsylvania. Their success was the product of many years of hard work, complete loyalty to both customers and employees, and a commitment to unyielding integrity. These core values continue to guide them each and every day. In 1991 they moved this new endeavor to Vermont and formed Birnn Chocolates of Vermont, Inc. Today the fourth generation continue the family tradition of crafting gourmet truffles by blending the finest chocolate with fresh Vermont heavy cream. These Artisan Truffles, named for their artistic edible decorations, are the newest addition to our truffle line.  Enjoy!
Visit the Birnn Chocolate website to learn even more. 
#loveyourwine  #drinklocal
Love,