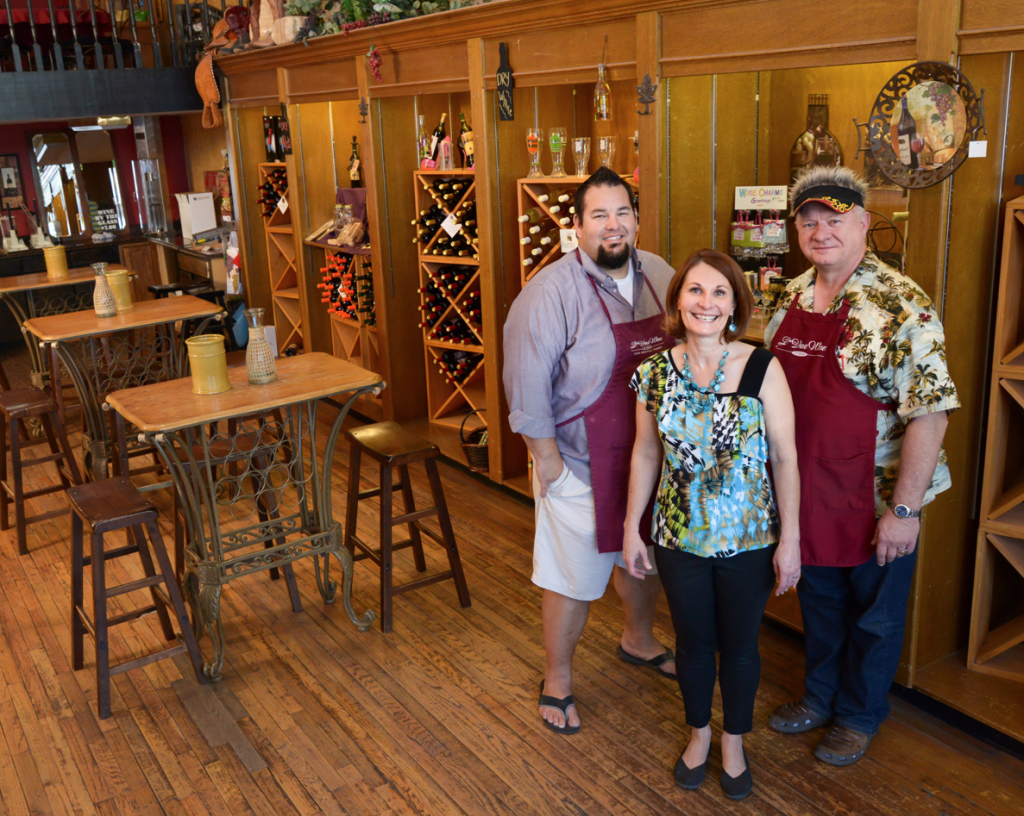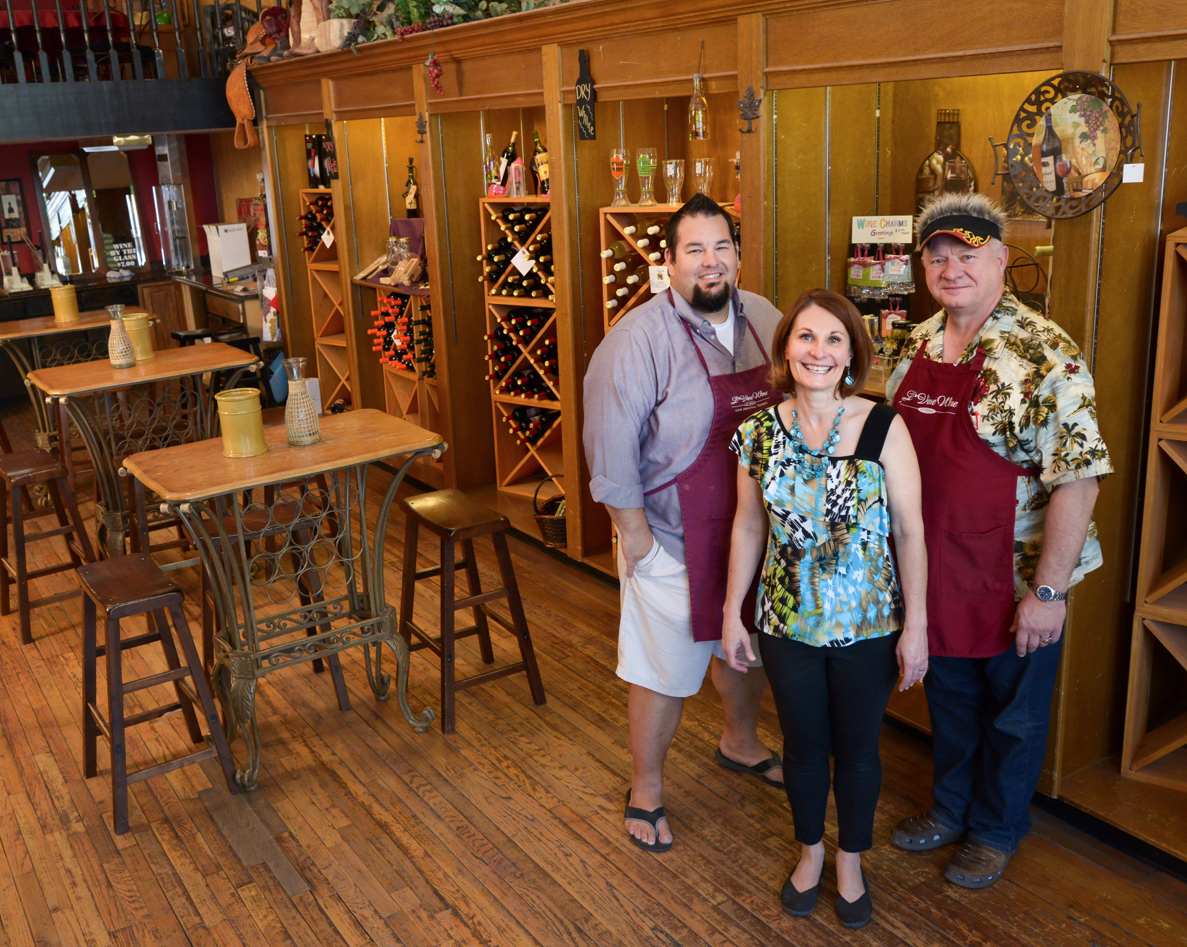 Located in the heart of historical Granbury, surrounded by the romantic nuances of the Brazos River, quaint shops, wonderful restaurants, entertainment and a moonlit beach, D'Vine Wine opens its door to friendship. Joshua Winters, Diane and Tony Hedges and Ron Van Meter create an inviting and fun environment where you can learn about wine and the wine process.
Josh Winter explains, "As a full production winery, we've set ourselves apart, producing 15,000 to 18,000 bottles each year. With grapes made available from all over the US, we can carefully choose the best variety and best year."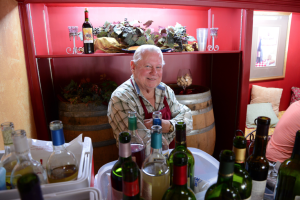 All of the wines at D'Vine Wine are designed by Josh. "Designing wine is a lot of 'mad scientist' work," Josh laughed. Our grapes come to us in juice form and we do the rest, fermenting in vats here at the winery. We express oak flavor in our wine by suspending oak chips in a muslin pouch. A 60 day fermentation is what we use on most of our wine, and then we rack them down, let them clarify and filter, allowing the wine to age in the bottle. The process is all done by hand," Josh explained. "My personal favorite is our Rojo Grande, made with Tempranillo grapes, full of vibrant red fruits with a Spanish influence, giving the wine bold characteristics with peppercorns infused into the wine. It's our best red."
"Being a winery that produces on site is different from being like the other shops on Granbury's Historic Square," Diane Hedges said. "We have to order the supplies, make our product and give it time to ferment."
"Diane is great at marketing," Josh explained. "And Tony is our instant party! Ron has experienced wine all over the world. We relate to customers of all ages—from 21 to 80. We're not wine snobs," Josh continued. "We present good wine in a casual atmosphere. However, we're proud of our awards. It pays to have your hard work recognized. Our Texas Rio Red won Bronze at the San Antonio Wine Festival and our Lone Star Onyx won the People's Choice at the Granbury Wine Walk."
If you're interested in creating your own blend, the staff at D'Vine Wine will guide you through the process. You choose the grapes you want, bottle it and design your very own personalized label. It's fun, original, and affordable to boot.
The winery is a great place for a party—weddings, showers, office parties, birthdays and more. Also, any business can create their own private label wine and stock up at wholesale prices—perfect for restaurants, caterers, businesses and more.
D'Vine's special events include: "Music, Massage & Merlot" at 6:30 until midnight on the second and last Friday of most months. On the third Tuesday of each month, "Corks and Canvases" host an artist who teaches a wine-inspired art class. Lastly, Granbury's annual Wine Walk has become one of the premier events in the community.
Josh, Diane, Tony and Ron invite you to come in to 107 E Bridge Street or call 817-573-7200.