D'Vine Wine Granbury
Visit Granbury's own full production winery on the historic Granbury Square.
Our winery and gift shop is located right in the heart of historical Granbury, Texas. Whether you are new to wine or a connoisseur, our mission is to create an inviting environment where visitors and members of our community have a place to enjoy learning about wine and the wine process. As a neighborhood friendly establishment, we're aim to bring friends and community together through our love of wine.  Our online Winery Calendar keeps a current schedule of D'Vine events.
Our wine associates  will guide you through a flight that may introduce you to new grapes or blends we offer.  From there, our staff  works to introduce new wines to you according to your palate. In addition, we will guide you through the process of selecting your favorite wine or creating your very own custom blend finished with your original and personalized label.  Finally, our winery offers a great space for private parties, showers, wedding receptions, or just a fun girl's night out!
Visit our Events and Private Parties page to find more information on renting our space for your celebrations. You make it special, we keep it D'vine!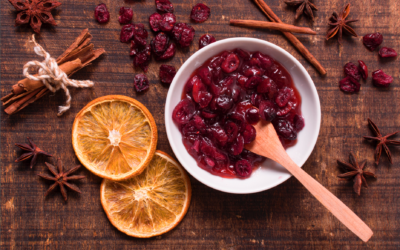 D'Vine Cranberry Sauce with WineNothing makes a home smell like the holidays more than wine, sugar and cranberries cooking on the stove.  Adding wine to dishes adds a flavor dimension to your food.  This dish is easy and perfect for the holidays.D'Vine Wine's...